Find the best-fit candidate for your company!
We are
AON assessment certified!
Assessment helps recruiters make informed hiring decisions. It allows them to screen candidates based on their personalities, skills, work experience, motivations, behavior, and more. Get in touch with us today to know more!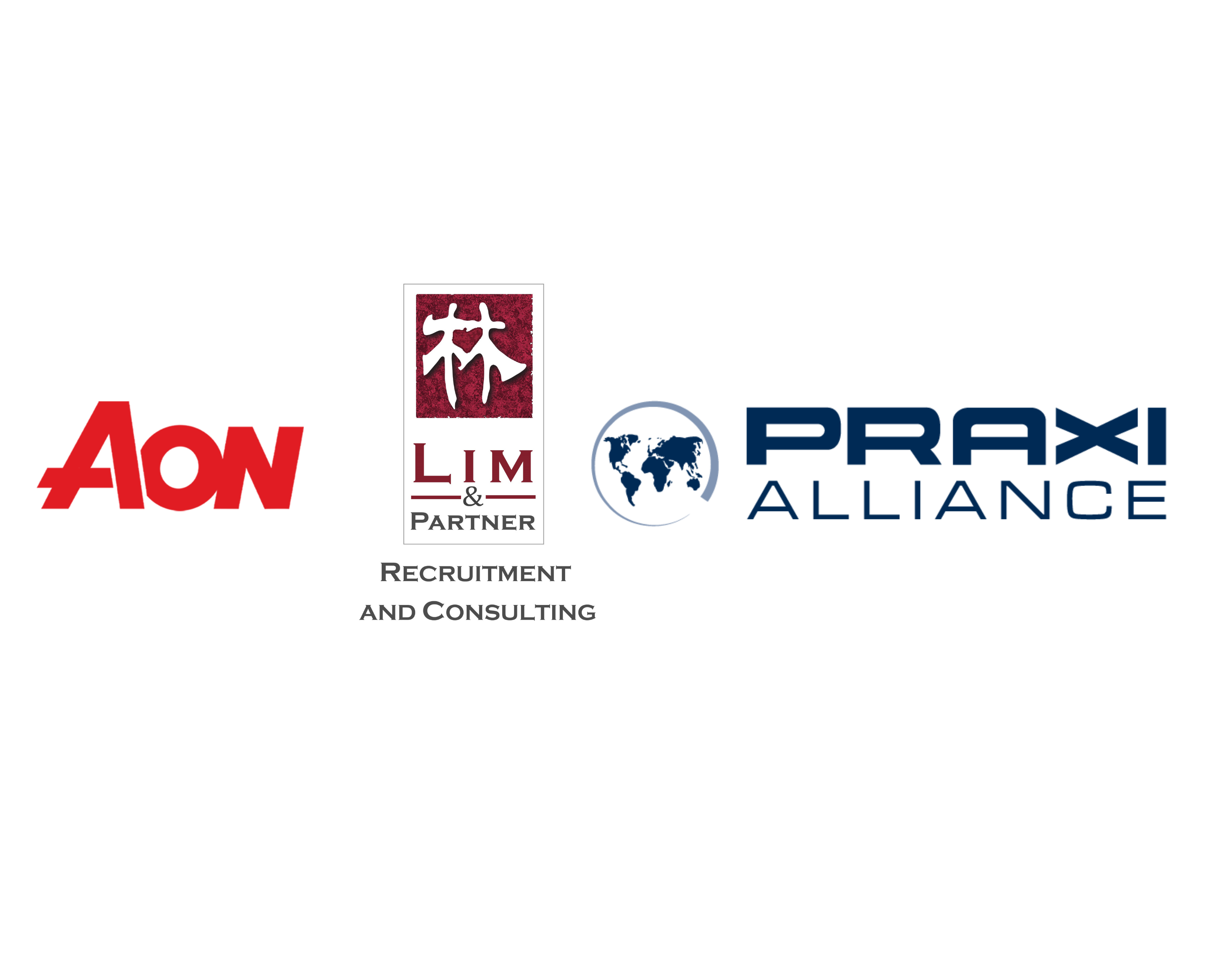 WHY USE ASSSESSMENT?

Assessment helps to find the best – fit candidate. The best candidate is not someone who has all the best, in demand skills in the market. The best candidate is someone who fits the company's "needs".
WHO CAN BE ASSESSED?
Anyone can be assessed. There is no hard and fast rule to who can be assessed and who cannot be. From candidates applying for a top management position to new graduates applying for an entry level position; assessment tools can be used for all of them.
WHEN TO USE ASSESSMENT?

We discovered that it is best to use assessment between two interviews. Assessments can be used as a double assurance or a recheck tool.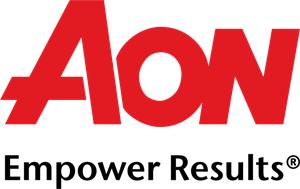 AON
ASSESSMENT
AON's assessment solutions take the objective measurement of candidate information to the next level. Their solutions are brand-supporting, innovative, engaging and employ the best of AI and psychometric advancements. Their clients have achieved game-changing results.
Increase Employee Motivation
IDENTIFY THE VALUES OF EMPLOYEES AND APPLICANTS WITH VIEWS
Emplyee motivation is a critical success factor for companies. Selecting the right fit in terms of croporate values and motivation structure is a key challenge in the recruitment process. Employee motivation is also important in development.

The views questionnaire helps you to efficiently and reliably identify the motvies and values of your employees and applicants.

views is an adaptive questionnaire system, that uses adalloc adaptive measurement technology developed by AON. This technology allows a highly sophisticated profile of personal values to be created with a very short questionnaire. views cover individual, job-related values, motives and interests.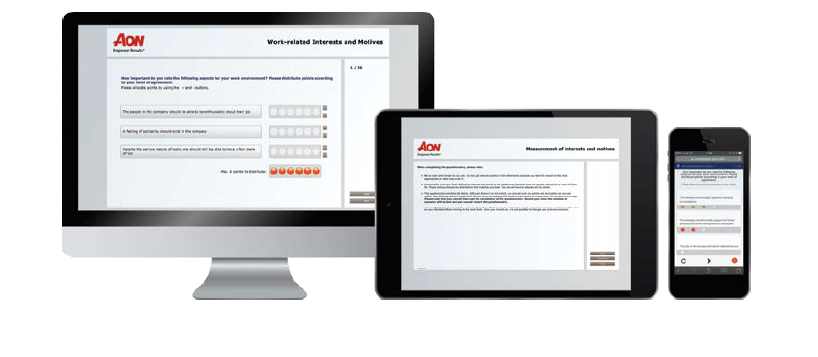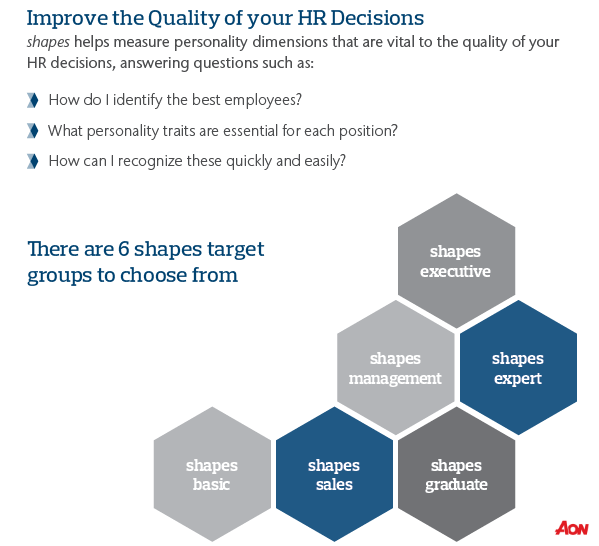 Improve the quality of your HR decisions
SHAPES PERSONALITY QUESTIONNAIRE
shapes is an adaptive competency-based questionnaire system that provides a detailed and efficient assessements of a peroson's competencies as a manager, entreprenuer and expert.

shapes helps measure personality dimensions that are vital to the quality of HR decisions.
With the scales test battery, AON provides cognitive aptitude tests for arange of target groups
SCALES APTITUDE TESTS
Research has shown for years that aptitude tests are powerful predictors of long-term professional success. Virtually no other tool can offer as much added value for HR decision making with comparably small investment.

The scales aptitude tests are developed by AON to leverage the latest of web technology and are designed in such a way that reliable, decentralized execution is possible. Aptitude tests offer an efficient and valid means of employee selection.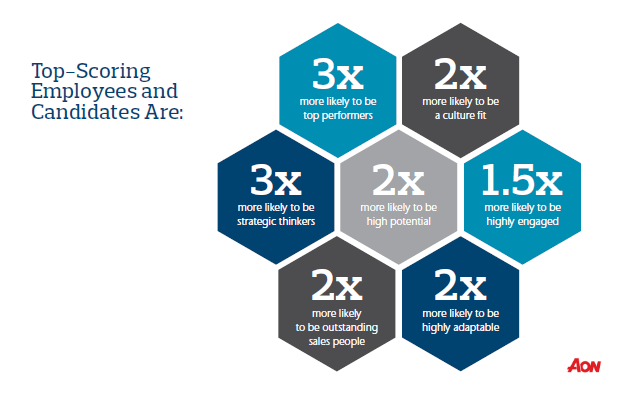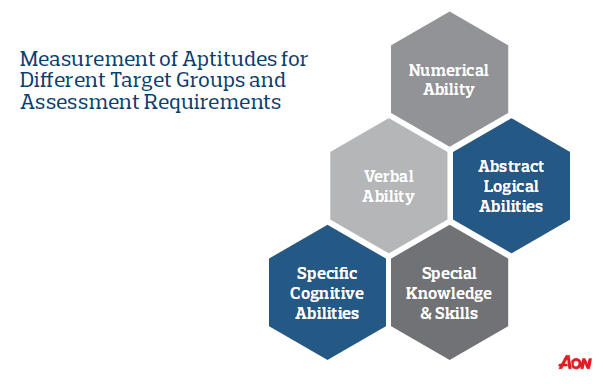 Employees and candidates bring more than just skills and experience with them to work — they bring their personality and all the preferences, tendencies, and styles that come with it
ADAPTIVE EMPLOYEE
PERSONALITY TEST (ADEPT-15®)
ADEPT-15® is a scientifically based assessment designed to accurately uncover the unique aspects of an individual's personality to help organizations hire, promote, and develop the very best talent. It has been proven by over 8 million global administrations, is backed by 50 years of research, and is built upon a database of 350,000 unique items.
Want any of our assessment services?
Regarding our assessment services, please feel free to leave us a message.