L'emploi des Français en Asie du Sud-Est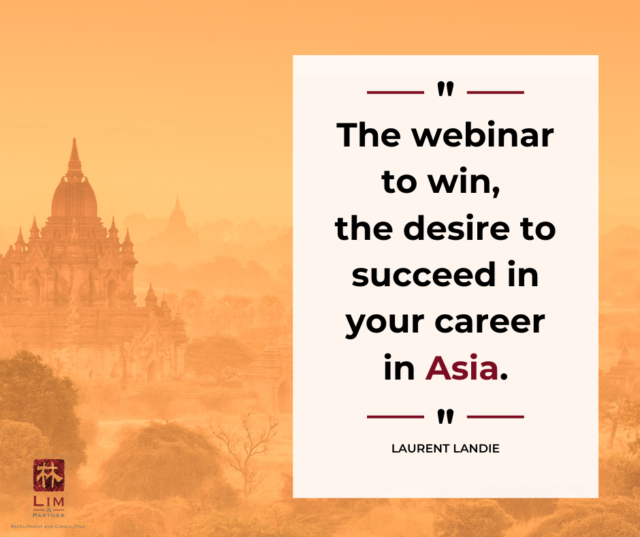 More than 200 people registered for this highly successful webinar on October 12th, which was hosted by our managing partner Mr. Laurent Landie and featured presenters from China, Myanmar, Singapore, Malaysia, Thailand, Indonesia, Cambodia, Vietnam, Hong Kong, and the Philippines.
We would like to extend our sincere gratitude to all the speakers and attendees.
Here is a look at our webinar's behind-the-scenes. Stay tuned to our website for more information and insightful tips from the webinar.