Do you want the best HR solutions for your company?
In 2021, Human Resources areas such as recruitment, induction, employee retention, training, people development, promotion are biggest issues for majority of leaders all over ASEAN and world.
Our experienced team of consultants here at Lim and Partner can support and provide you with adequate solutions for all of your HR problems, keeping your company size and culture in mind.
Contact Us
Career Management
We provide career and job search services. Our mission is to assist In the development of career plans and job search skills.
Newly Graduated
Senior Management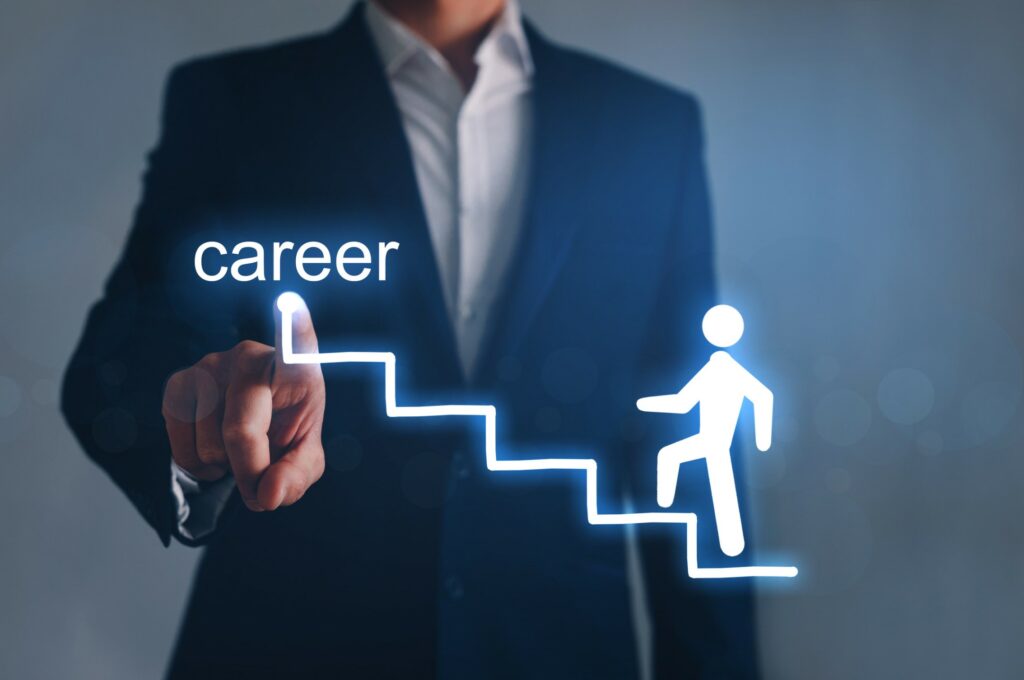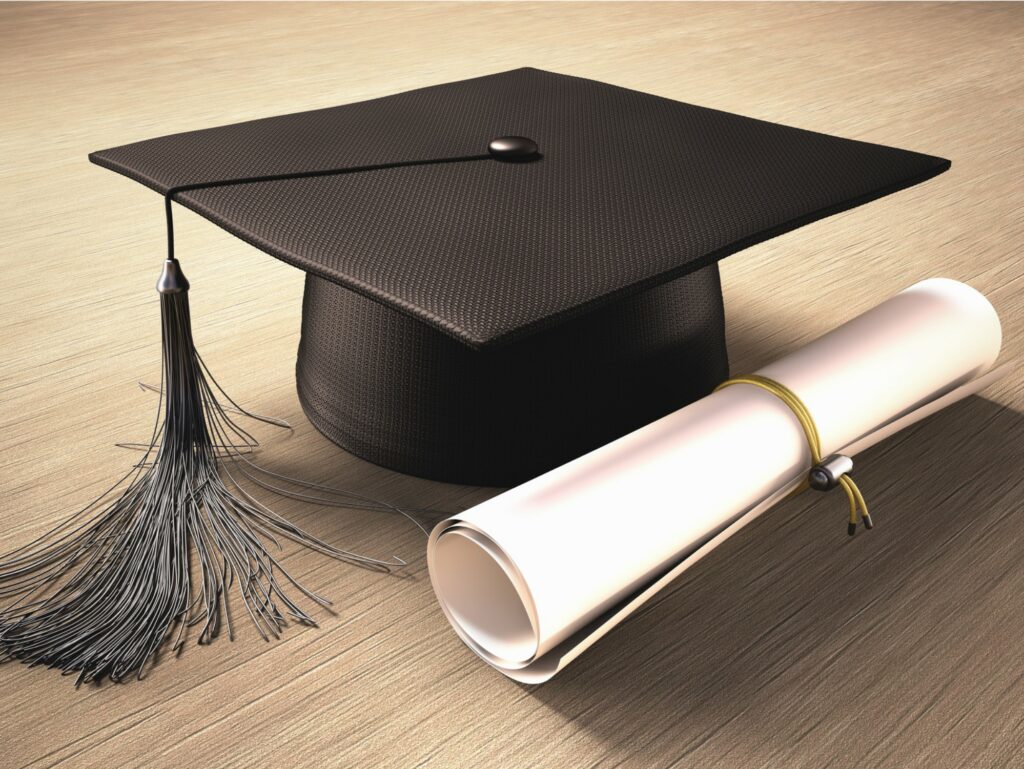 Newly Graduated
Today's graduates start their job search with a belief that they should enter their company or industry of choice immediately after graduation. At least that's what we've observed in our experience advising thousands of college students over the years on how to launch their careers.
From what we've observed, they are instructed by their parents and career advisers to look for opportunities that align with their passions, and to not compromise on interests or values.
Based on our own corporate experience and work with students, we assist and coach them the step and process to get on the path to their dream job.
Senior Management
Manage your career so you never have to search for a job again.
As tenures continue to shorten, it is critical to "Manage" your career on a daily basis … to be continually positioning yourself for your next career move whether within the company or externally.
By managing your career, you'll have fewer gaps in your income. You can avoid being unemployed 6, 12, and 18 months between jobs. With tenures shortening, being unemployed for 12 months every 4-5 years can put a huge dent in your retirement nest egg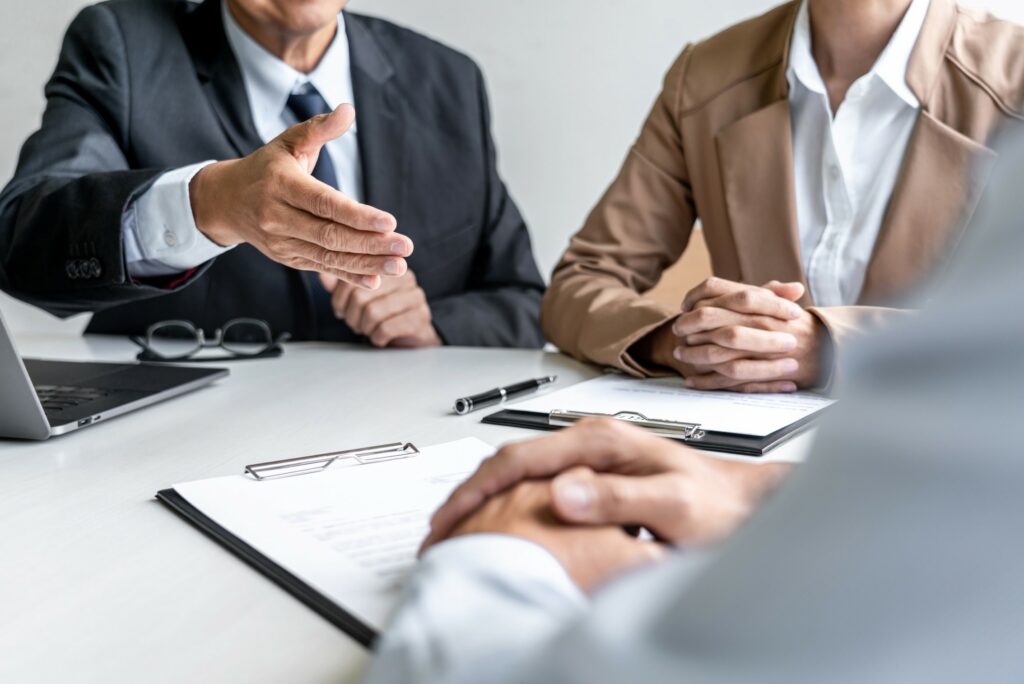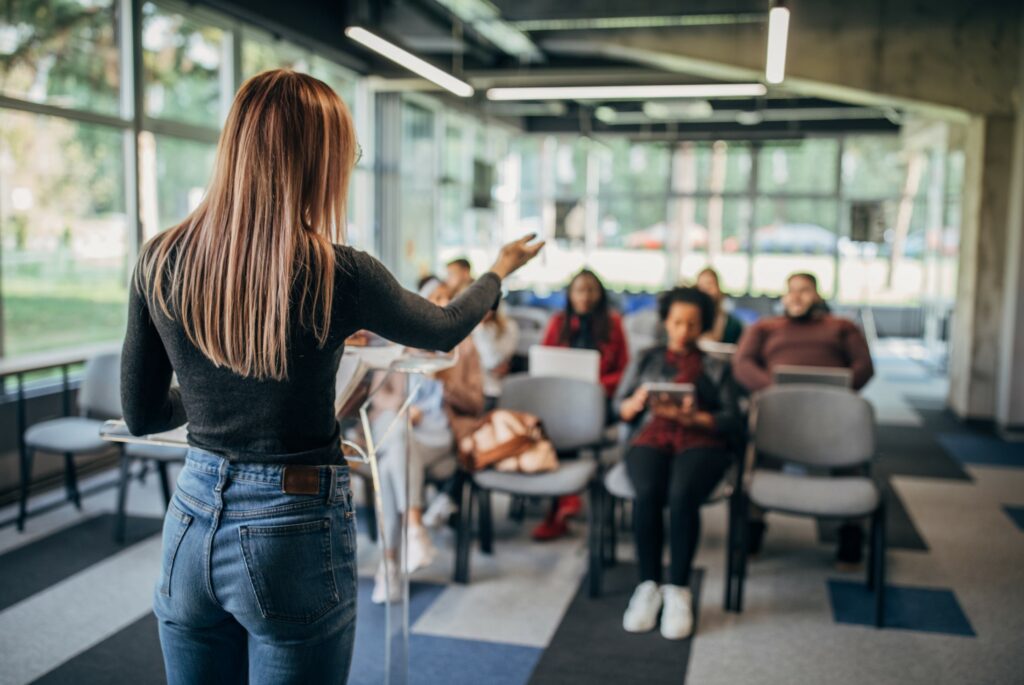 Coaching / Mentoring
Our ICT certified consultants provide executive coaching In Thai and English.
The Goal of Career Coaching: The goal of career coaching is to empower professionals by helping them make informed decisions about their trajectory. Career coaches focus on results, actions and accountability.
Career coaching will give you the methodology and mindset to make smart professional decisions and find your sweet spot – i.e. which opportunities exist, what you are good at and what you want from life.
Outplacement
Supporting an employee in professional transition to redesign their career, optimize their job search process. Imagine an effective strategy and lead them to successful integration into their new work environment.
Outplacement Support is provided by organisations to employees affected by redundancy, helping them to confidently navigate the job market and transition into new roles quickly and effectively.
Outplacement support ensures employees can focus positively on their next career step by providing expert advice and support, giving exiting employees direction in an increasingly complex and fast paced job market.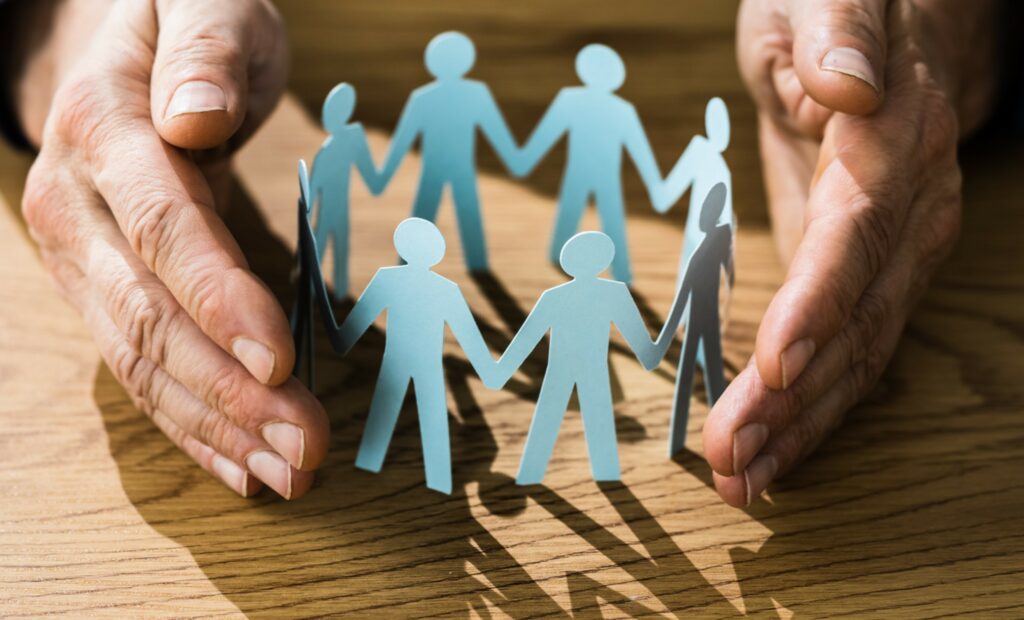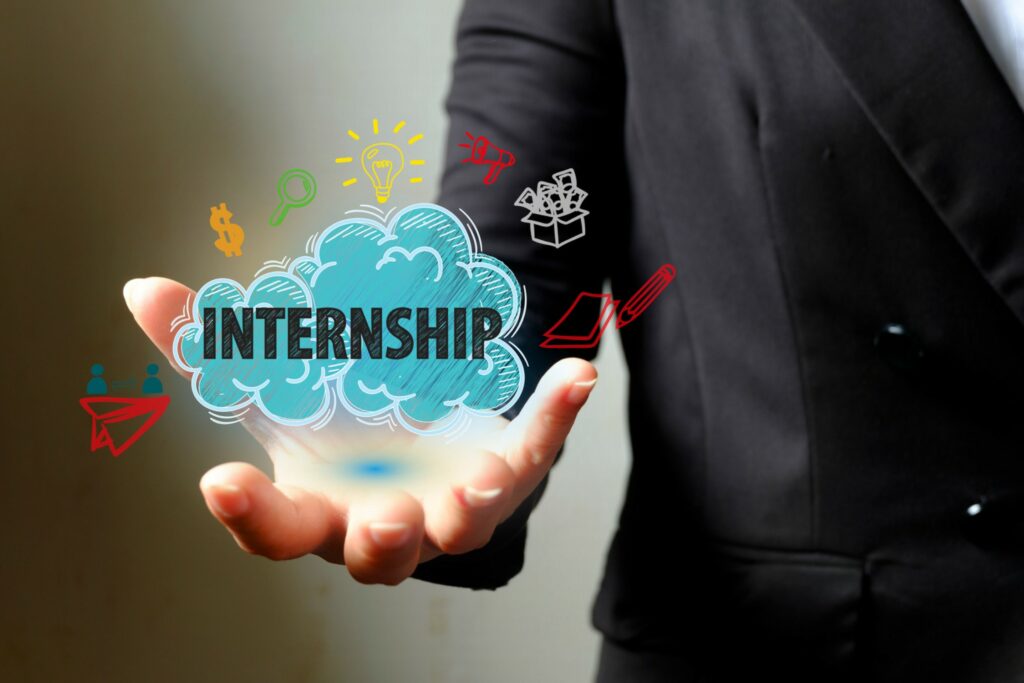 Internships
For a student, internship in a company has many advantages. A brief overview of what makes it successful with students.
Why should companies hire interns?
Why is internships important for students?
Why should companies hire interns?
You must have received requests for internships from students from various backgrounds. These internships are important because they allow these students to confront the reality of the world of work. They also give them the opportunity to gain a first professional experience.
Hosting an intern is a real opportunity for your company. It carries new skills that can be interesting for your future development. The student in internship brings a new dynamism. He even sometimes has a different vision of the working methods applied. This can be sobering!
Listening to their ideas and questions can therefore be interesting for the evolution of your organization.
Studying their behavior, informing you about their habits, can also allow you to adapt your communication to the younger generation. These are the consumers of tomorrow!
Hosting several interns also allows a company to identify the ideal profile. It is thus possible to prepare the future recruitment of a rare pearl!
And in addition, a company that agrees to receive interns usually has a good image!
Method of setting up an internship in a company – Contact us to establish link with universities or in identifying an intern!
Why is internships important for students?
Discover the world of business
Doing an internship in a company is first and foremost an opportunity for you to discover the professional world, to understand how a company really works, to understand its codes, to learn how to integrate into a team, to develop its soft skills, etc.
Refine your professional project
At the beginning of the course, some students already have a very precise idea of their professional project, the internship in a company is an experience that sometimes allows to reinforce the intern in his initial intentions or on the contrary that pushes him to review his projects. For students who hesitate between two sectors of activity, internships in companies can enlighten them. Ultimately, doing several internships during your course will allow you to gradually refine your project.
Put theory into practice
On the benches of the grandes écoles, students learn the theories and principles essential to the exercise of different professions but to acquire professional skills, nothing can replace an internship in a professional environment. The trainee in the process of professionalization learns to apply his theoretical know-how and to confront them with the realities of the field.
Learn your future job from seasoned professionals
Under the authority of their tutor, interns learn to practice their future profession and take on more and more responsibilities. During the few consecutive months that you will spend in your company or host organization, do not hesitate to ask questions, be curious, feed on the experience of your manager
Develop your network
Doing an internship in a company is also an opportunity to create a professional network. Try to keep in touch, beyond the internship period, with your former colleagues via professional social networks (LinkedIn). If you feel that you have left a good image of yourself during your time in this or that company, do not hesitate to ask for a letter of recommendation that you can attach to your CV and cover letter when applying for a first job.
Improve your employability
Companies that recruit today still require young graduates to have some work experience. You will probably be able to realize this from your first job interview with a recruiter: having completed an internship each year during your schooling in higher education, having completed a long end-of-studies internship or having gone abroad to do an internship are major assets for students.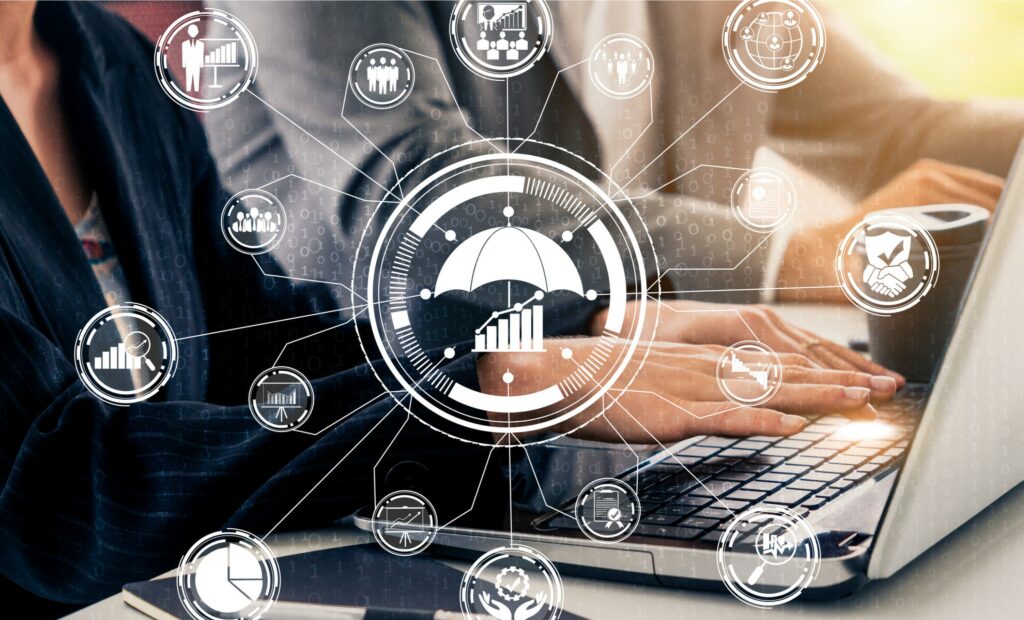 Interim Management
Interim management refers to a temporary management solution where experienced and skilled executives or managers are brought in on a short-term basis to fulfill specific leadership roles within an organization. These interim managers are typically hired to address critical gaps, manage transitions, or lead during periods of significant change, such as mergers, acquisitions, or executive departures.
Interim managers are seasoned professionals who have a track record of success in their respective fields and possess the expertise required to handle complex business challenges. They are usually engaged for a fixed period, which can vary from a few months to a year, and their primary focus is to provide stability, implement strategic initiatives, and achieve measurable results within the organization.
Assessment
We are AON assessment certified!
Assessments provide valuable insights, support decision-making processes, enable growth and development, and contribute to improved performance and organizational effectiveness. Whether in the workplace, education, or personal development, the use of assessments can lead to positive outcomes for individuals and organizations alike.