Lim & Partner was present in Ho Chi Minh City for the Asia Pacific forum 2023 organised by French Trade Adivsors in partnership with APM.
Nearly 500 business leaders and guests were present. This forum allowed a strong and dynamic French business community, operating throughout the Asia Pacific, to meet and share their unique experiences.
Asia 4.0, the guideline of the forum, was discussed and debated from various angles through insightful conferences and workshops, enabling us to broaden our vision of the economic and critical issues facing businesses in the region.
This forum highlights the links that unite France with the countries in this constantly changing area.
Among the many quality speakers, we had the chance to listen to
Olivier Becht, French Minister of Foreign Trade
Alain Bentéjac, CCE President
Michel Barnier, Former Minister, and former European Commissioner in charge of Brexit
Claude Onesta, General Manager of High Performance at the National Sports Agency for the 2024 Paris Olympics
Pascal Cagni, Business France President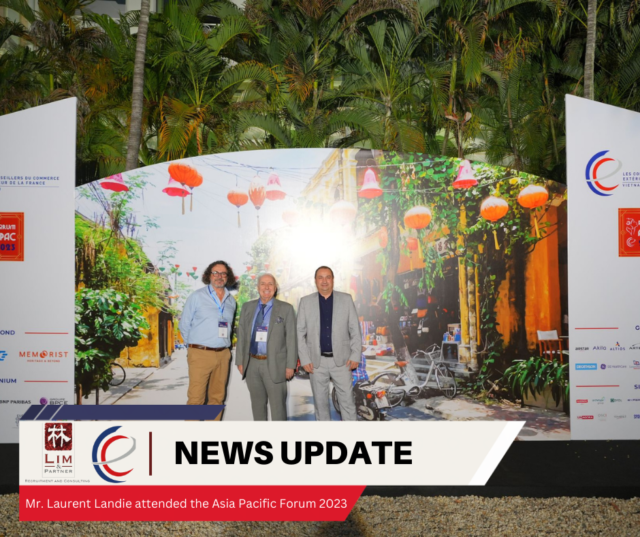 Thank you to CCE Vietnam, CCIV for the organization of this event and to the high quality speakers who shared their expertise and visions on the Indo-Pacific region which is home to over two million French residents.