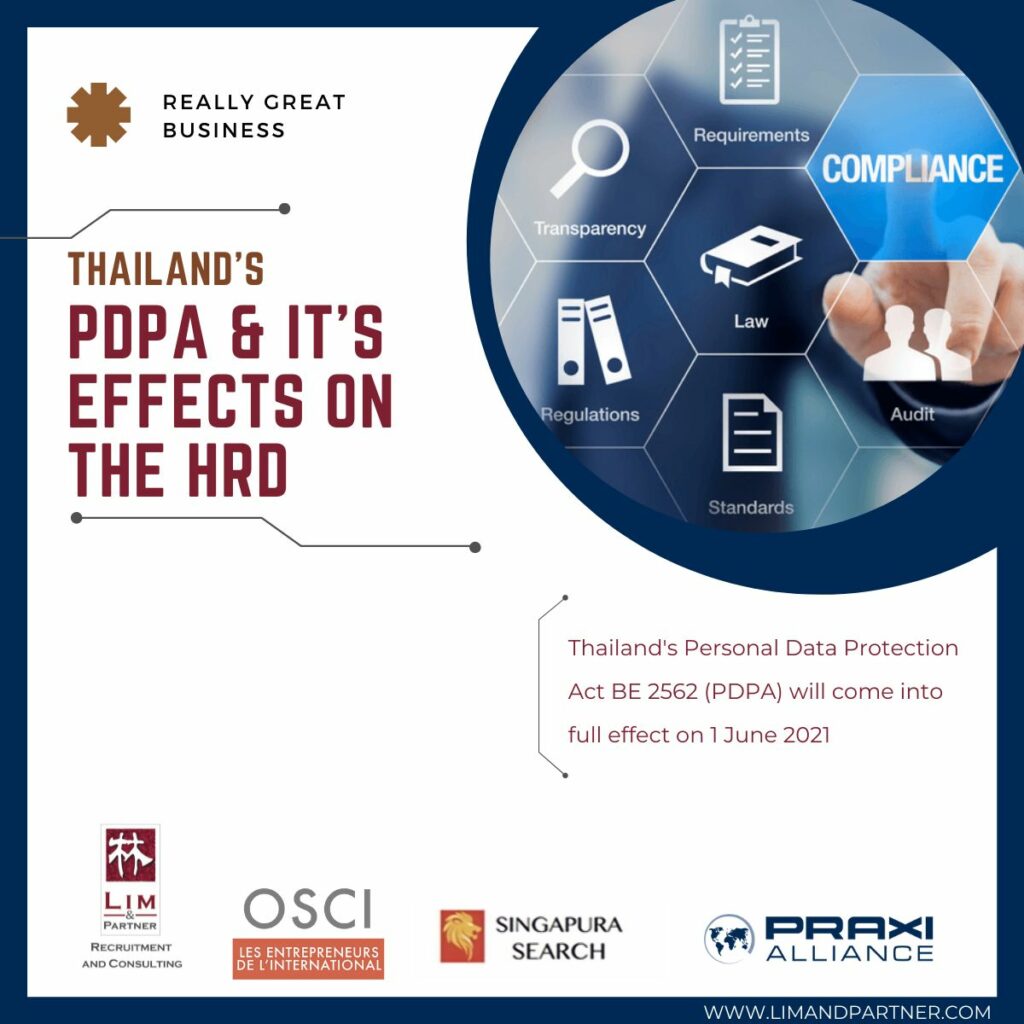 The Thailand Personal Data Protection Act or PDPA is set to come into force on June 1, 2022.
Lim and Partner – PRAXI Alliance is all set to start a new series of articles about the impact of the Personal Data Protection Act, both from organizational and recruitment point of view. The Personal Data Protection Act 2019 was published, on 27 May 2019, in the Royal Thai Government Gazette. The PDPA is the very first consolidated law governing data protection in Thailand.
To know more about the act, and how one can comply with it keep an eye on our LinkedIn page and website, and follow our weekly series of articles on this act.
Lim and Partner is a part of the Praxi Alliance Network; our objective is, to share and convey what we know about the Thai market and companies from our experience and expertise to our European partners.